Seamless design. No negative space!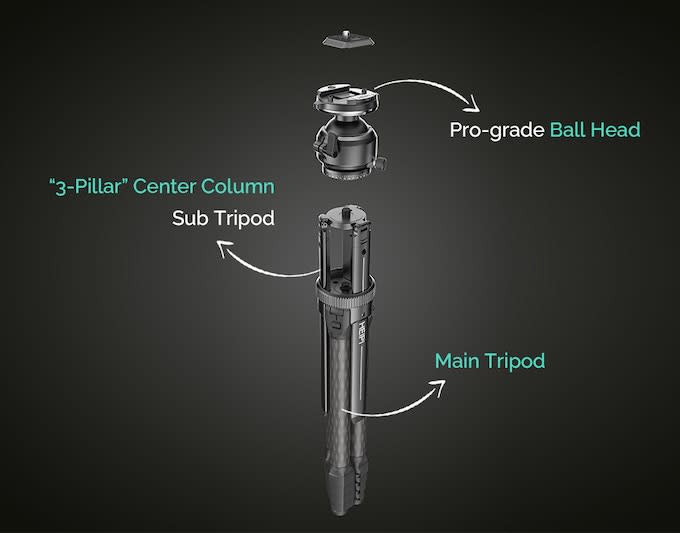 The secret behind HEIPI's stability and portability lies inside: the innovative pioneering "3-pillar" center column. We spent 3 years designing and perfecting it. After multiple models, we finally got the ideal HEIPI — a portable, stable and versatile 3-in-1 travel tripod.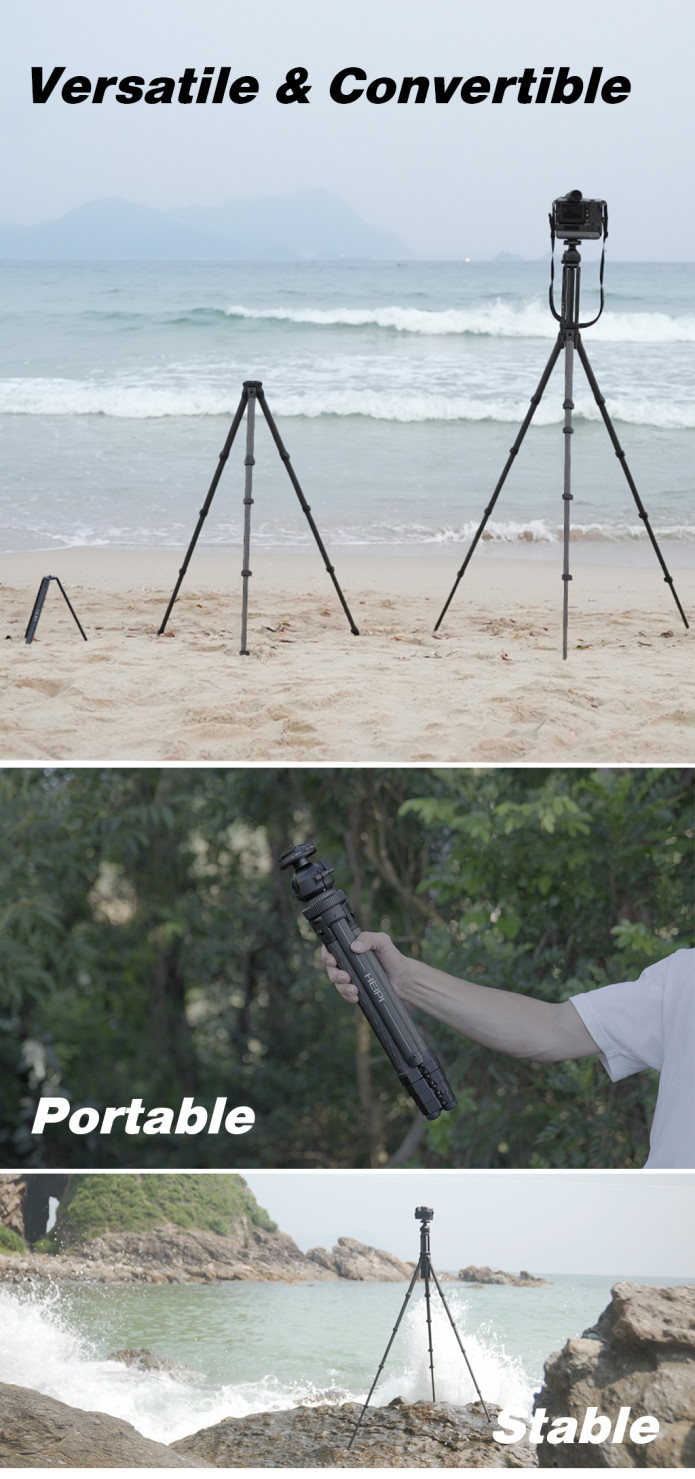 HEIPI's tripod is a perfect accessory for any outdoor photographer. Its patented design of a "3-pillar center column" not only provides excellent stability and compactness, but also allows users to transform HEIPI into two separate tripods within seconds! Not only that, it also comes with a detachable ball head that makes HEIPI the world's first 3-in-1 tripod!
Its carbon-fiber construction keeps it both lightweight and durable – perfect for those who want to travel light. HEIPI has been designed to meet the high expectations of travel photographers seeking portable and lightweight support.