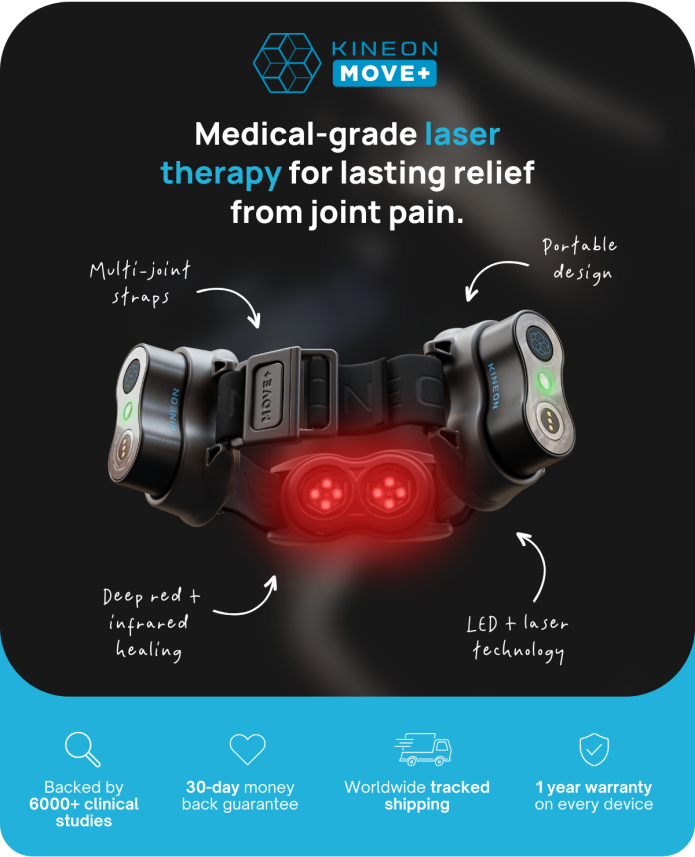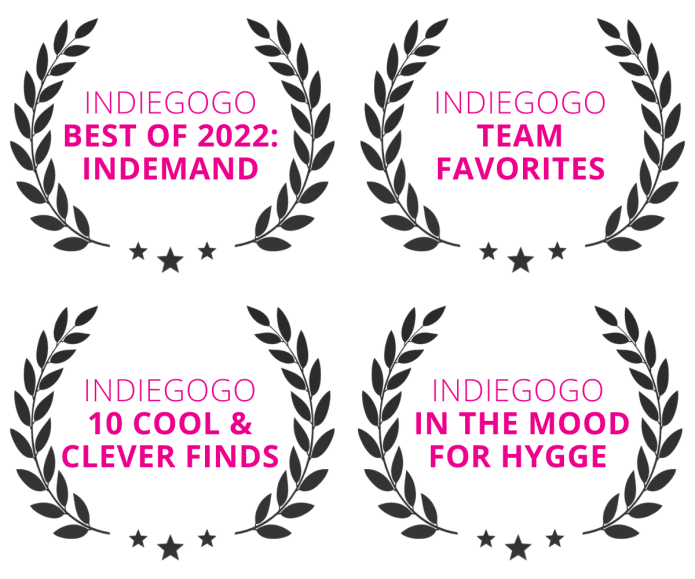 With the Move+, you get ALL this from the comfort of your own home, so you can get back to doing what you love — Pain-Free.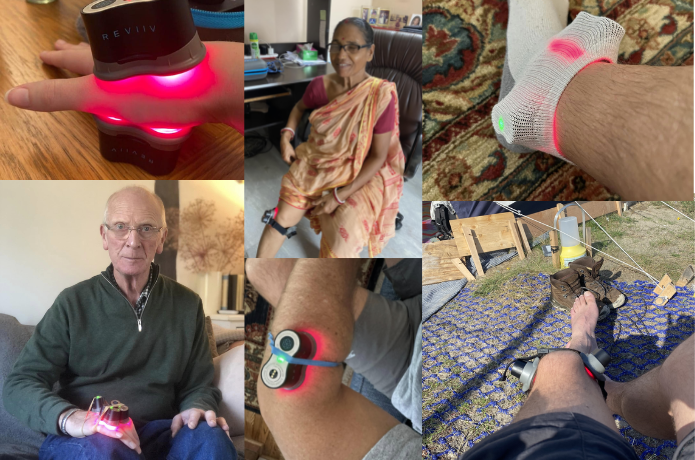 You've had a traumatic injury in the past (MCL, ACL, Meniscus, Muscle Tear or Sprain, Ankle Sprains, etc)
You're limited from doing what you love because of pain.
Surgery is a constant stress in the back of your mind.
You skip participating in sports/athletic activities because you know you'll pay for it the next day.
Experience restless nights because your joints ache.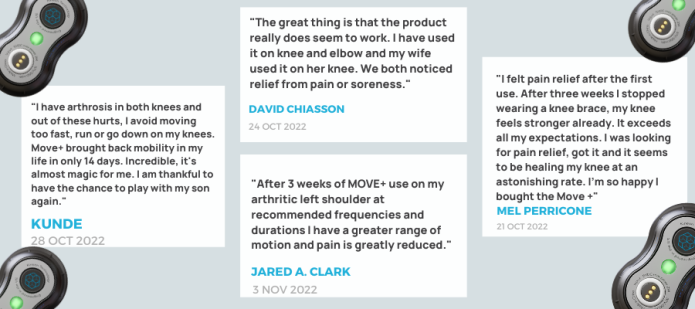 Check out our Quick Start Guide on how to use the product that people are receiving around the world RIGHT NOW:

The Move+ is different from any other red light therapy device on the market.
Specifically engineered for the best results possible. 
With optimized laser and LED light technology, Move+ helps provide a more impactful recovery for those with chronic pain.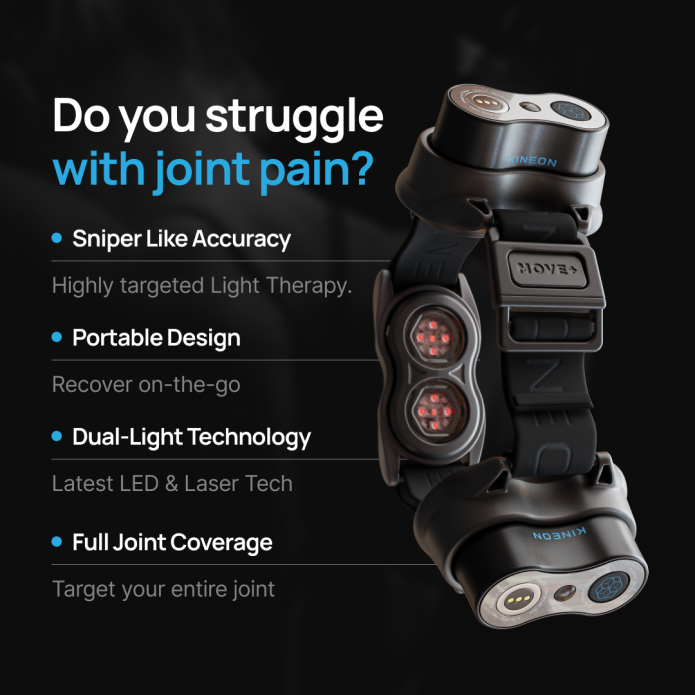 By using a joint-specific device, you experience the highest positive impact on your recovery, because the device consistently delivers the right dosage to your internal tissue.
Dosage is key for optimal results
Panels and LED-only devices don't provide the optimal dosage​ for recovery
Move+ lasers provide a deeper penetration to your joints and muscle tissue to ensure fast relief and near-complete recovery.
Now, you can get clinic-level treatments anytime, anywhere!

Shipping is charged after the campaign ends, through our third-party shipping survey provider.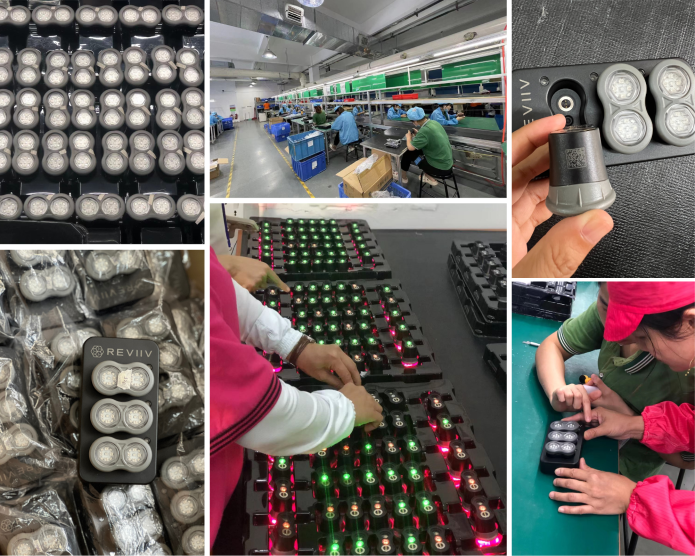 – Evan Peikon – Integrative Physiologist.
Light therapy works by enhancing your body's natural self-healing response.
Light therapy stimulates:
Pain Relief & Recovery to the affected areas by increasing blood flow, releasing nitric oxide, and reducing oxidative stress.
Near-Complete Repair of damaged areas by enhancing mitochondrial function, regenerating damaged cells faster and more effectively.
These benefits have been validated by a series of clinical studies, including hundreds of human trials. 
Clinical studies show just how effectively light therapy reduces pain and inflammation. 
During a single 5 minute Move+ session, scientists observed improved blood flow and vascular health in treated tissue.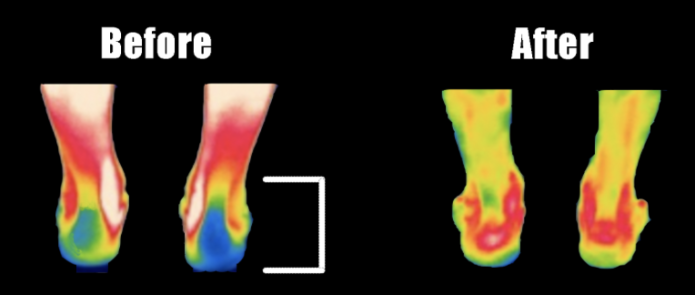 In a nutshell… you could say the Move+ device gives you the bee's knees.

"It's transformed my knees, and really, my life. The removal of pain has been significant."
– Ed Sanderson, Beta Tester
"I've seen tremendous results. I'm now back to 100%!"
– Mario Butler, Former NFL Cornerback
"It's been years since I've been pain-free. I've been amazed with the results so far"
– Justine, Beta-Tester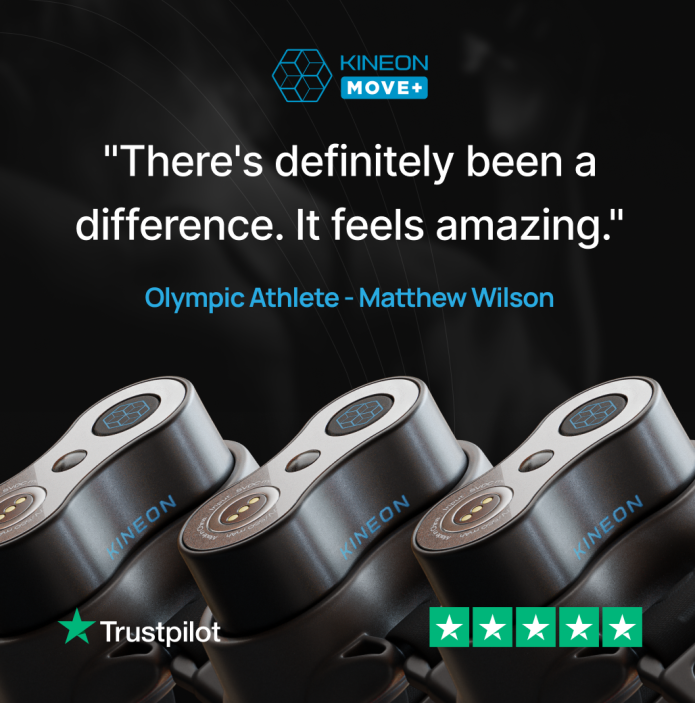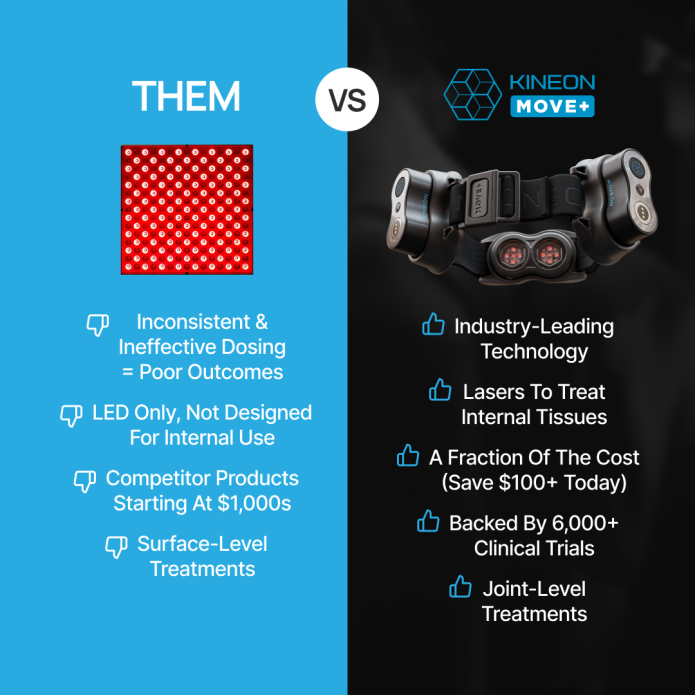 Cutting-Edge Dual-Light Technology
Why does Move+ include Lasers and LED lights?
Commonly used LED panels provide only surface-level therapy due to the specific light characteristics.
The powerful combination of LED lights and medical-grade laser technology allows the Move+ to effectively penetrate joints and internal tissues.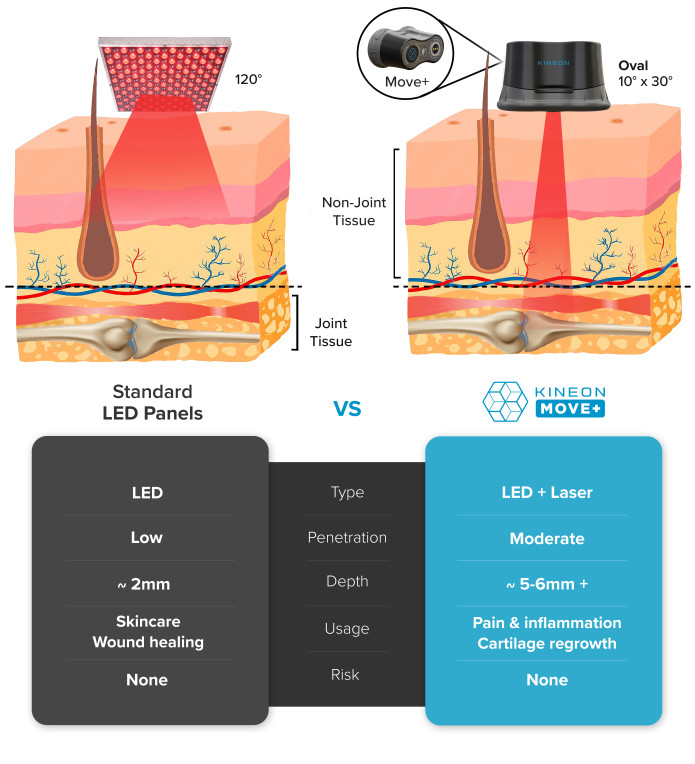 Modular design for flexible, 360° positioning
Use the Move+ on your knee, shoulder, elbow, wrist, hands, neck, back…anywhere! Applying at skin level ensures optimal dosage and better penetration every time, meaning more effective results and quicker recovery.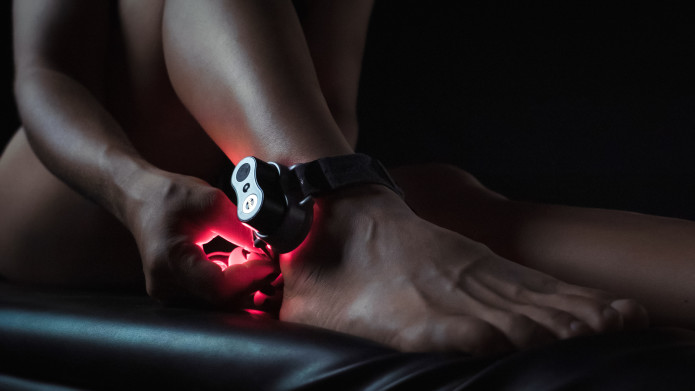 Battery-powered modules
The Move+ modules are battery-powered and include rapid recharge tech through the magnetic charging dock. The charging dock is 100% portable, so you can bring the Move+ with you anywhere!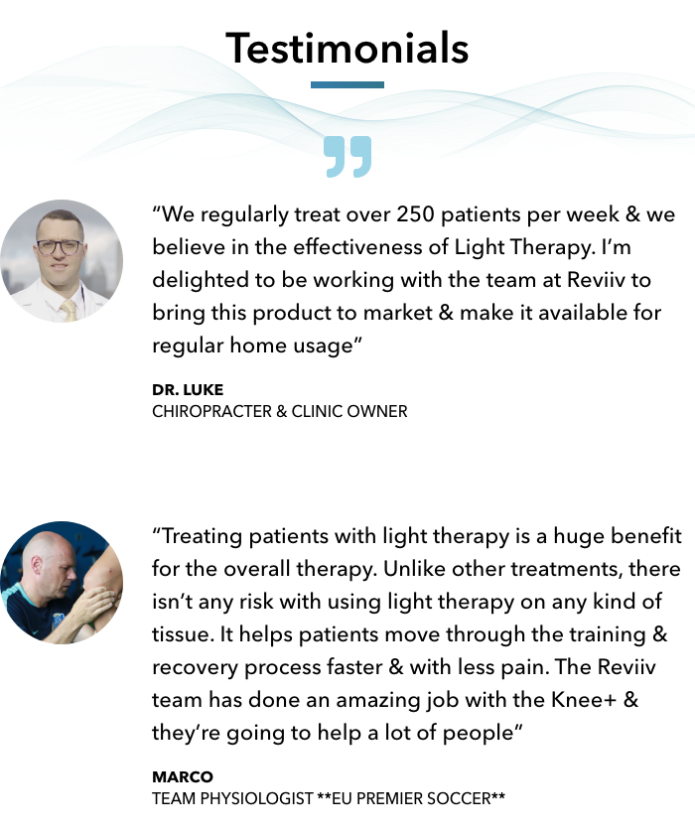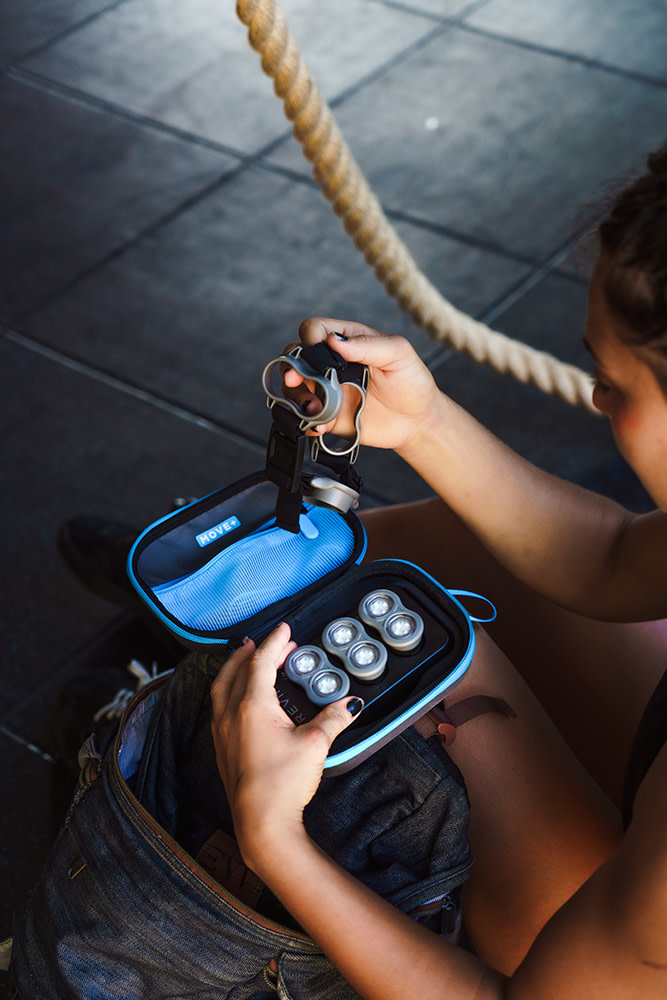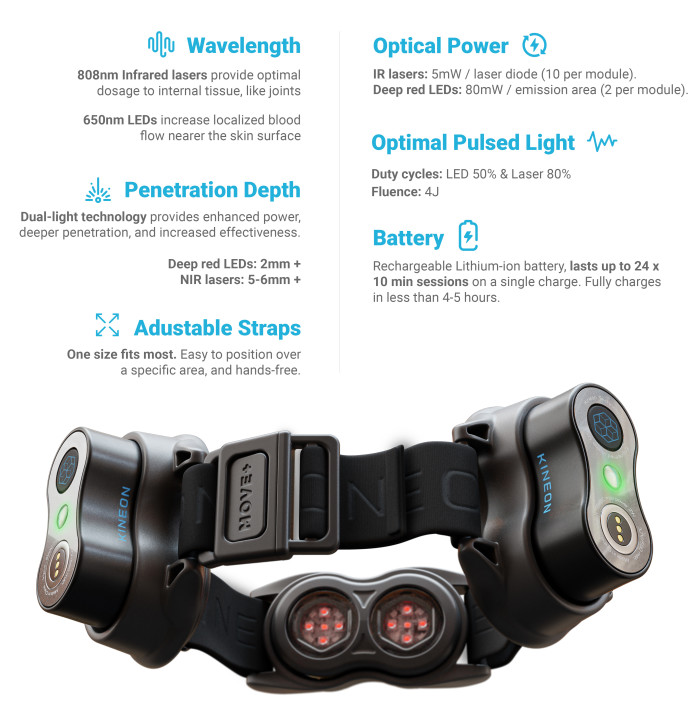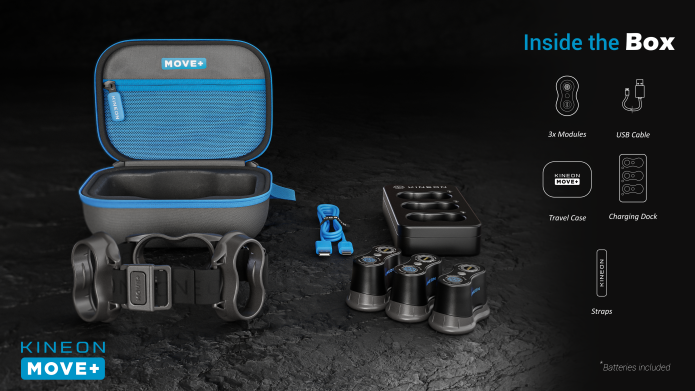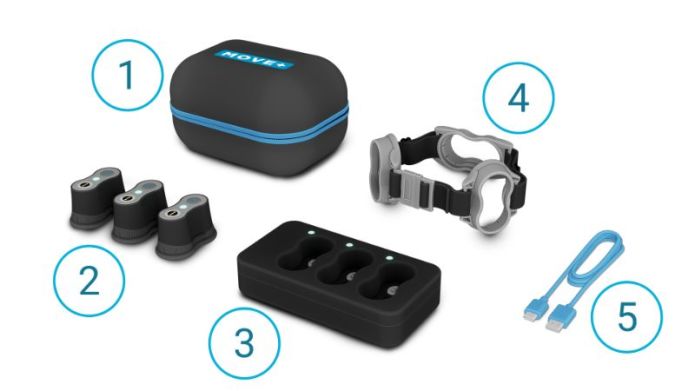 Here's what's included with the Move+:
1.) Eva Travel Case
2.) 3x Modules
3.) Charging Dock
4.) Adjustable strap
5.) USB-C to USB-A Cable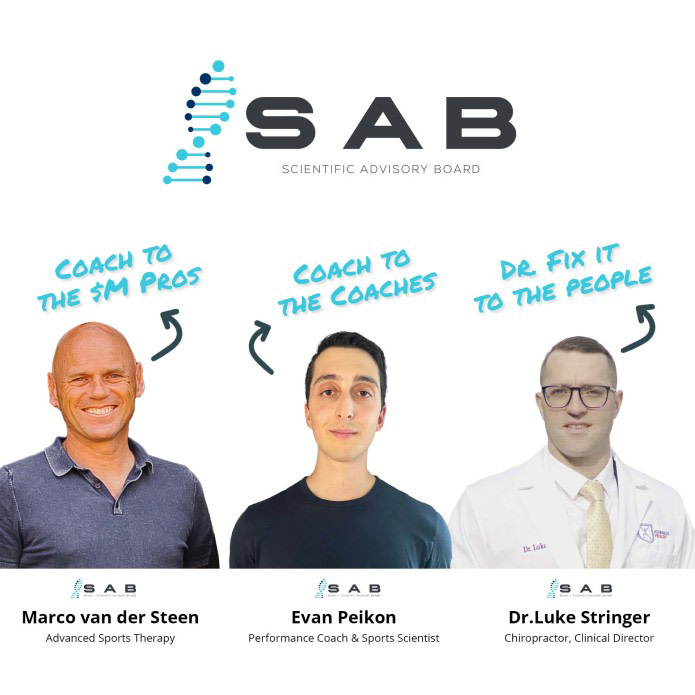 Working with world-class Physios, Doctors & Sports Scientists, we created our own Kineon Scientific Advisory Board (SAB). This team of medically trained specialists works daily to keep athletes on the field, US Army & Navy personnel in optimal performance, and weekend warrior cross-fitters at their peak. This SAB ensured our product meets the highest standards so that you can get back to doing what you love best.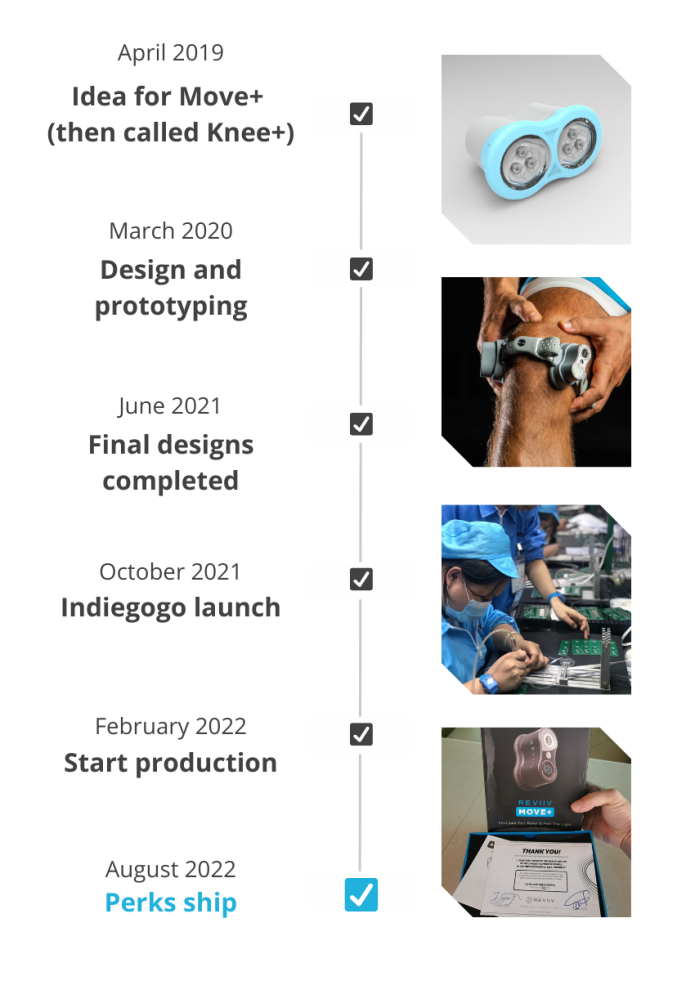 Hey there! We're the Kineon Labs team.
Thanks for your support on Indiegogo. Our goal is to positively impact the world and help those suffering from chronic pain get back to moving. All we need is some help from you!
We have a highly qualified team and have partnered with leading manufacturing and fulfillment companies around the world. We're committed to making the Move+ a reality and are excited to share this journey with you