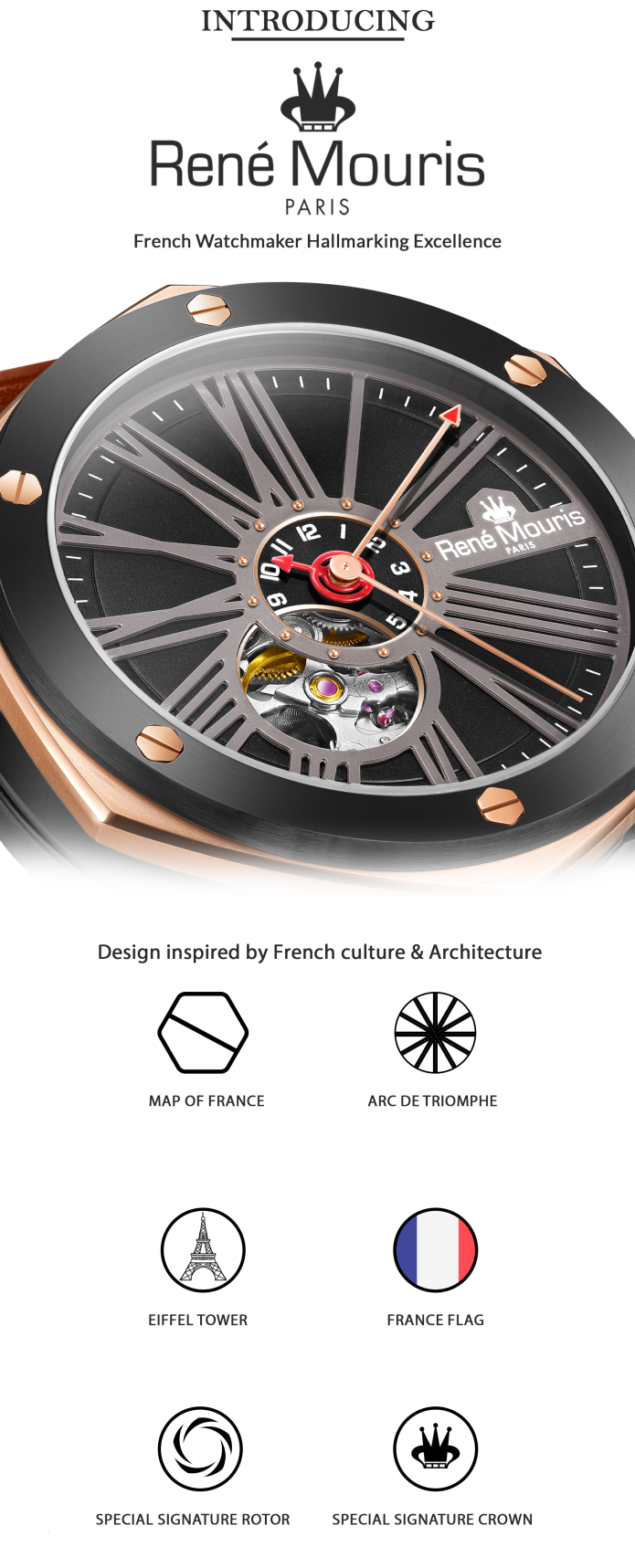 Meet the MYTHIQUE Le Monde collection. Dreamed up during the height of French Art Deco. The MYTHIQUE Le Monde collection by René Mouris is a rare combination of art and luxury, crafted to resemble the hexagonal shape of France map and infuses the French art deco style into the watch design.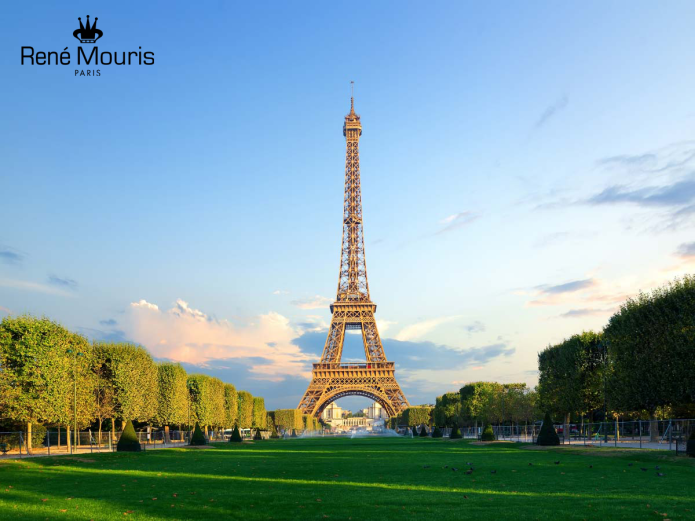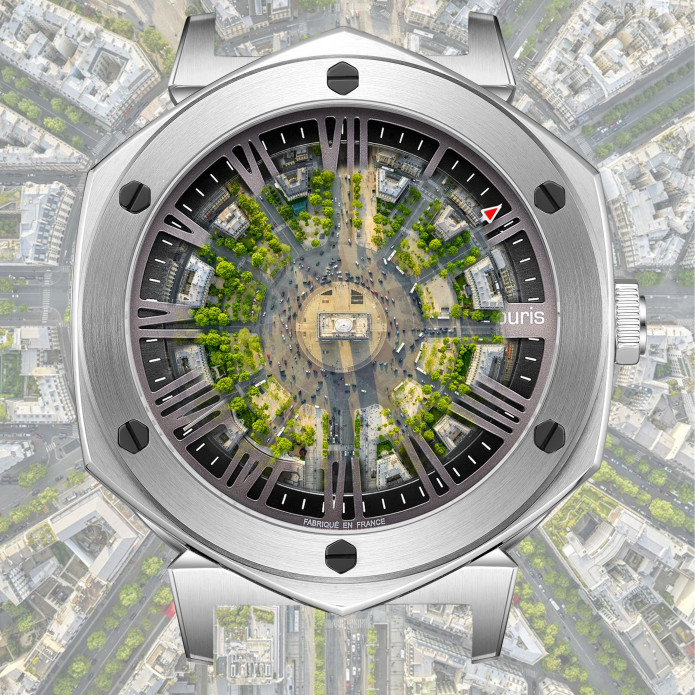 All watches by René Mouris are made in France by skilled artisans. The MYTHIQUE Le Monde collection is an original French watch collection and it is inspired by the beauty of French culture and architecture, from the Arch de Triomphe to the Eiffel Tower.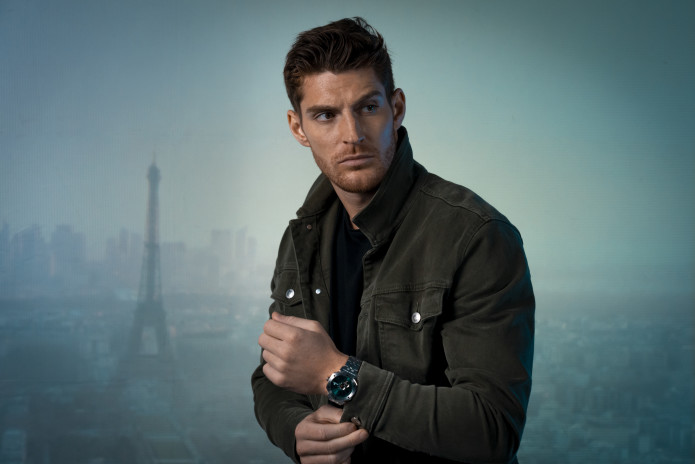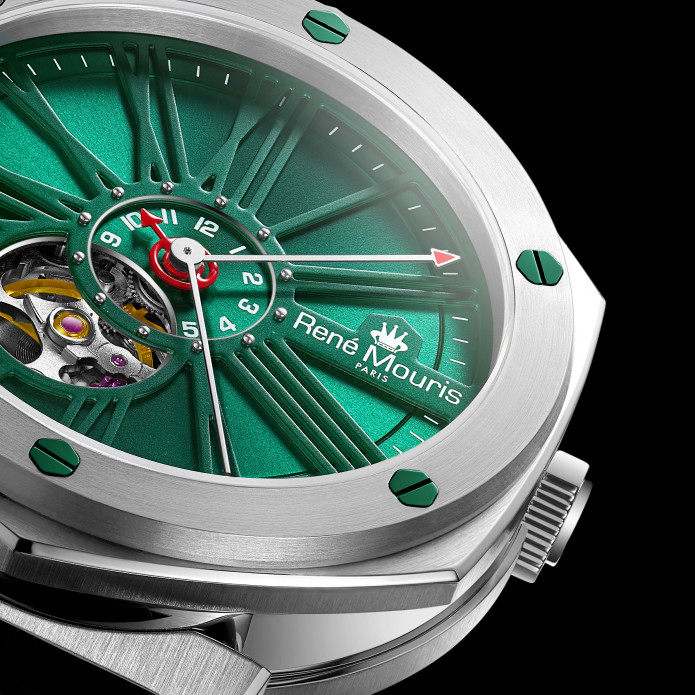 Fashionable, yet timeless – MYTHIQUE Le Monde captures the spirit of the city that never sleeps. The unique custom-made hands Second, Minutes and Hours capture your memorable movements in the city of Love – Paris.

The MYTHIQUE Le Monde collection is a celebration of French art. It is meticulously crafted with great attention to detail and luxurious materials. Designed for those seeking timeless French luxury, the MYTHIQUE Le Monde collection complements your refined lifestyle. With sophisticated design and exquisite craftsmanship, you will find sophistication in any situation.
The surface of MYTHIQUE Le Monde is inspired by the hexagonal knob and represents the map of France in a unique way.
Inspired by the 12 streets that converge at the Arc de Triomphe, the MYTHIQUE Le Monde features a face with 12 large indexes representing the 12 streets converging at its center.
MYTHIQUE Le Monde comes with a transparent rotor design allows you to enjoy the sight of french craftsmanship at any time.
The 12 dots on the watch face represent the intricate design of the complex metal structure of the Eiffel Tower screw.
There are 3 lines on the MYTHIQUE Le Monde's metal strap to represent the French flag in a luxury style.
The MYTHIQUE Le Monde comes with a signature crown, which is designed to represent the elegance of French watches.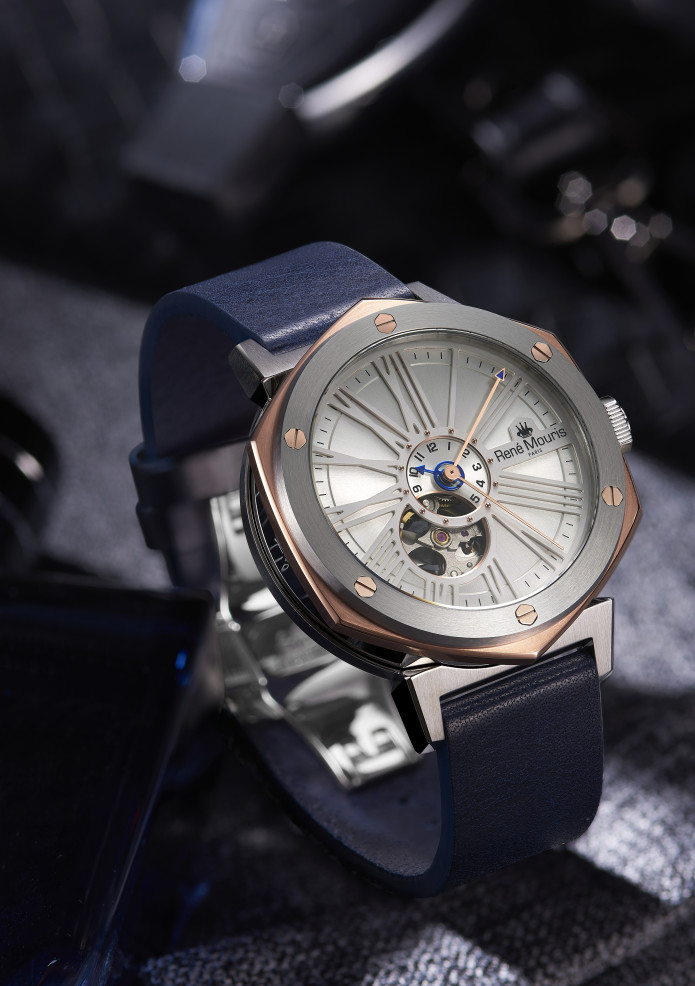 MYTHIQUE Le Monde has a deep appearance with a semi-skeletonized dial allowing a view to the movement as well as the perfect fit between case and wristband

MYTHIQUE Le Monde collection is available in 4 colors with 2 different strap options (Stainless Steel/Genuine Italian Leather), making it suitable for any occasion or style of dress.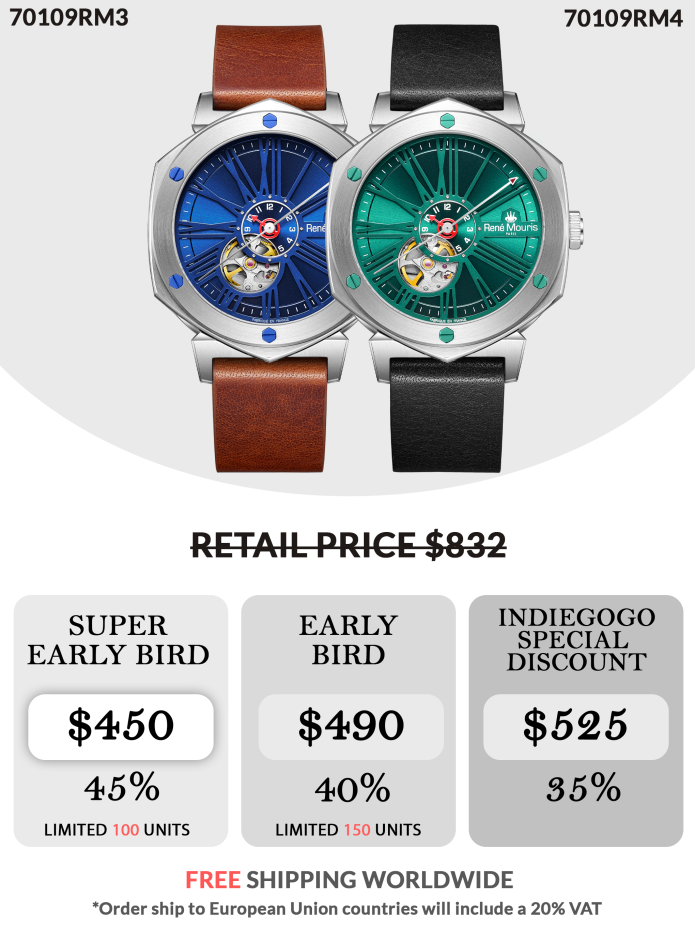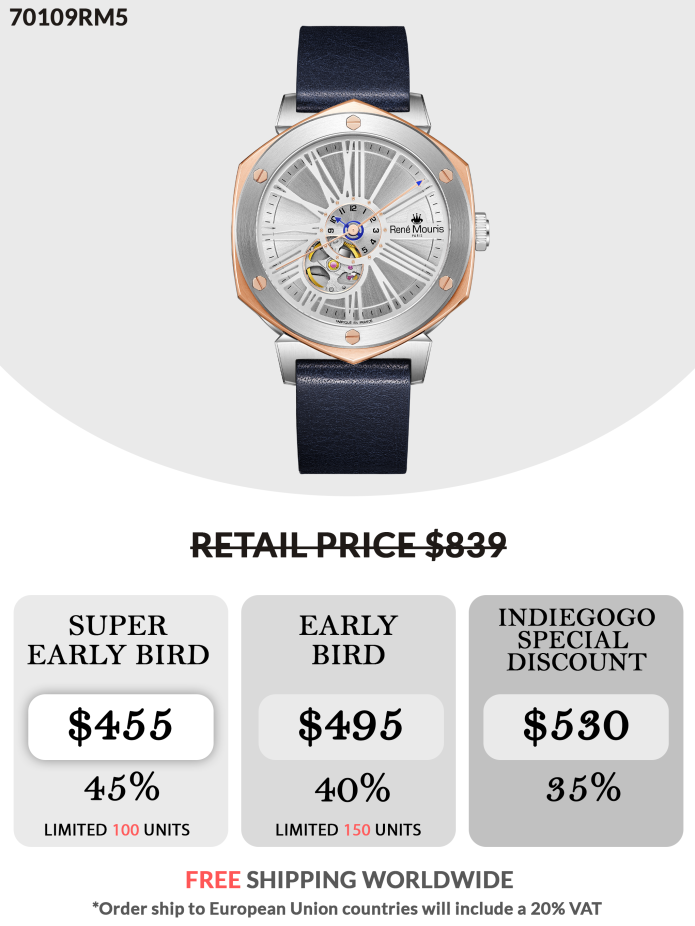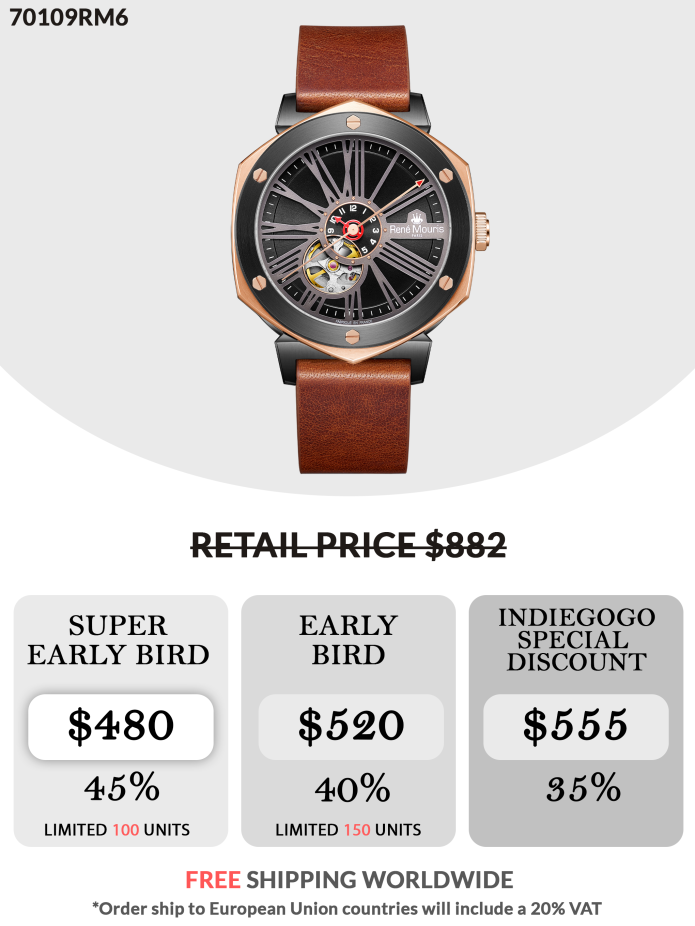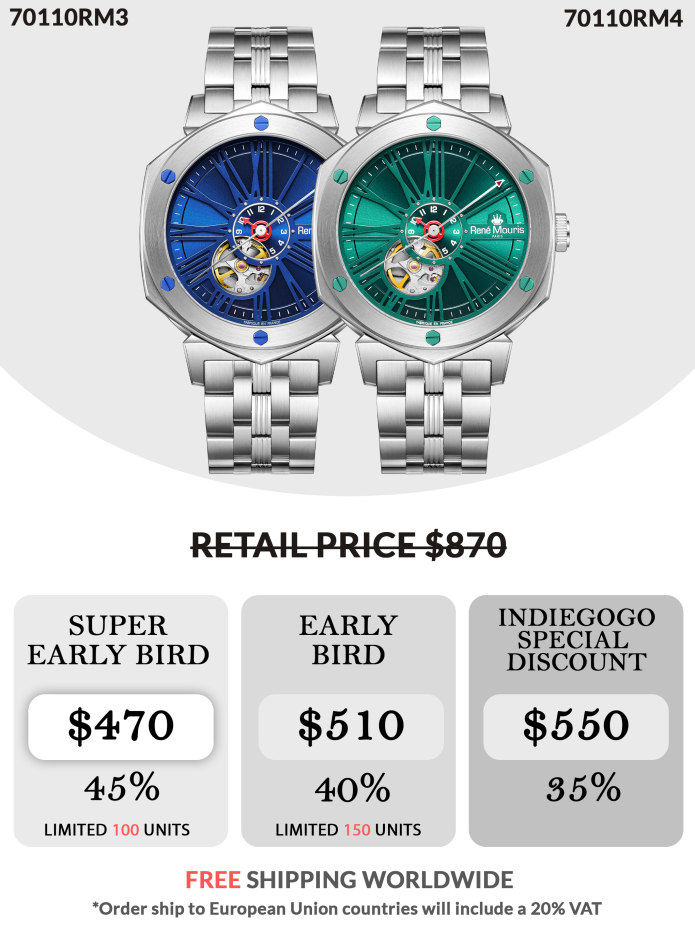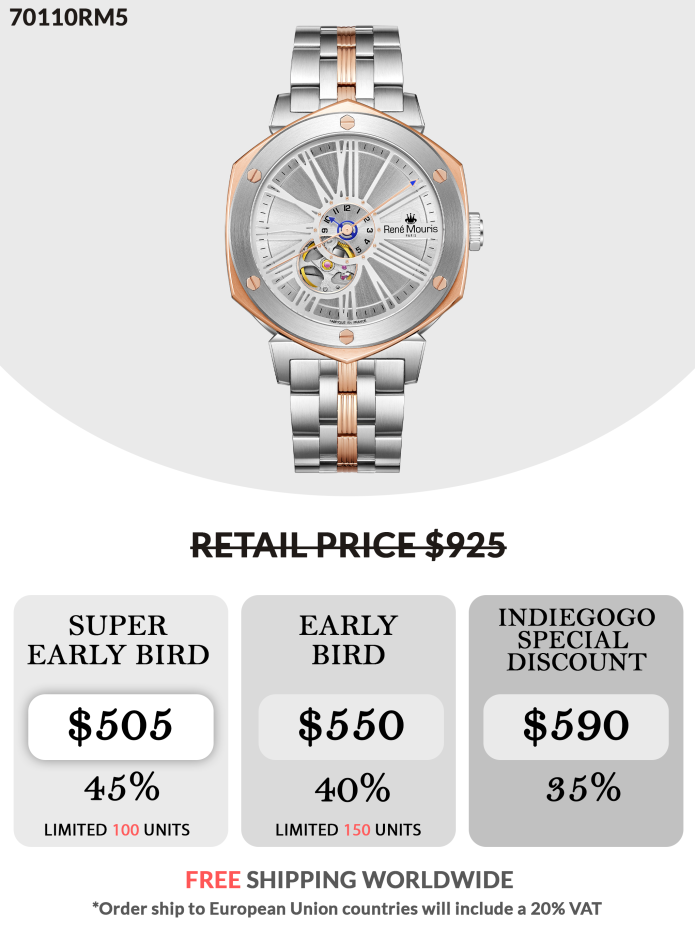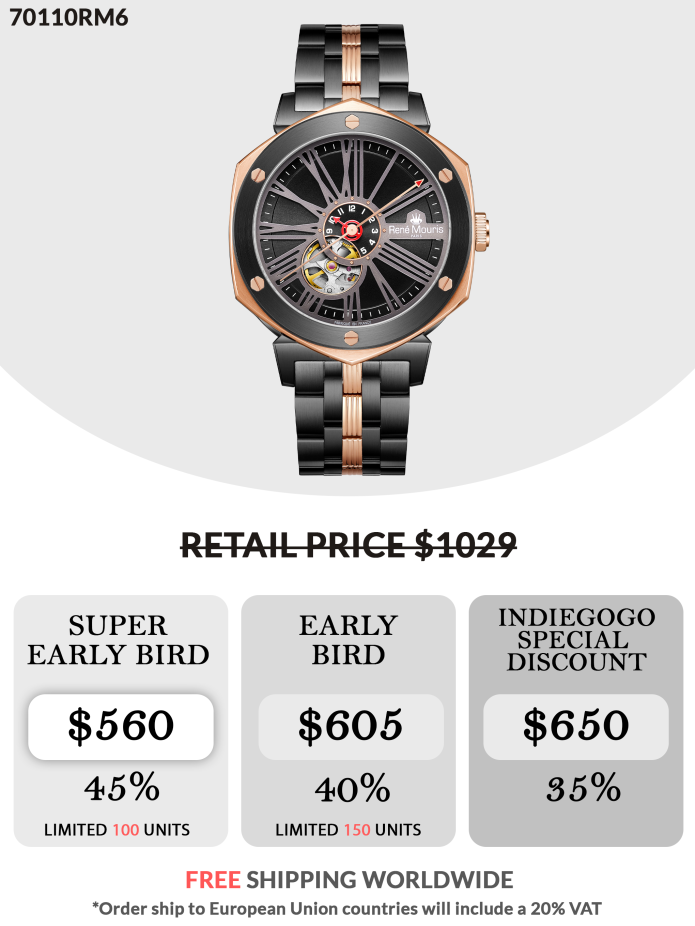 Our packaging is an indicator of our product quality. Each MYTHIQUE Le Monde comes with a luxurious watch box that is made of premium materials to keep it safe from any sort of damage during the shipment.