Aesthetics of the past, united with the tech of today.
Inspired by the 50s-70s soviet Nixie tube clock, Nextube uses modern IPS screens to revive the beautiful warm orange glow of old tech, at the same time, shows you key metrics of modern life. You can use it to know the time, arrange your schedule, check the weather, track social media performance, visualize your favorite music, and light up your space.
Nixie tubes were introduced in the mid-1950s for numerals display, but soon fell out of favor because of the new LED display tech. As time pass, the bright warm orange glow is becoming a legendary symbol for the retro-tech. However, they are quite fragile, short life, and require sophisticated maintenance. Nextube is using the modern IPS screens to re-create the vintage nostalgic look.
This isn't just some exercise in nostalgia, the digital IPS screens can bring endless possibilities. Select a place, set your time, and you're ready to enjoy the beauty of this ultra-modern timepiece.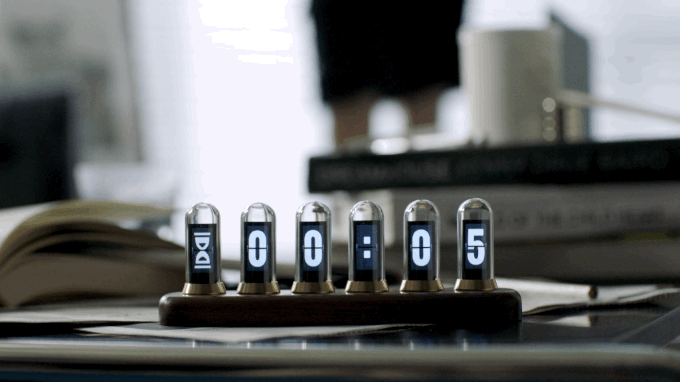 Manage the time you invest on tasks, allocate the time you work on fitness, control the time you use on cooking, or limit the time you spend on gaming. Get the most out of every second, and focus on your own life and goal.
A real-time social media subscriber counter for your Youtube channel, Facebook, Instagram, Twitter, or Tiktok account! Outstanding followers display for creators and streamers. Data updated every second.
Reliable weather forecast and accurate temperature/humidity display, check the weather at a glance in the morning, get you and your family well prepared for the day, make most of a sunny day and manage more in a bad one.
Build-in high sensitive rhythm module reacts to music of any genre in real-time, transforming every tune into light for simultaneous audiovisual display. A charming desktop decoration that brings your favorite music back to life!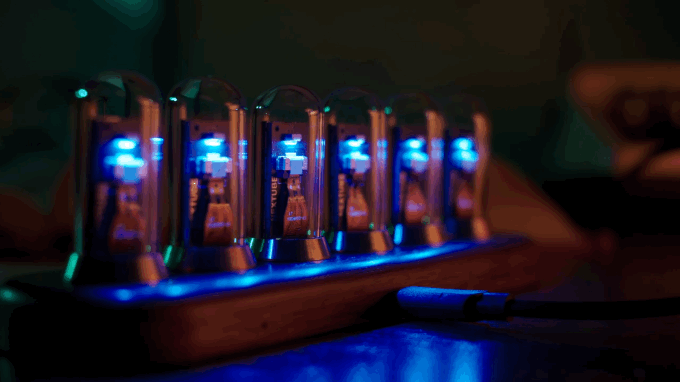 Customize your desktop with a full range of RGB ambient backlights, change the vibe of your room for gaming, meditation, reading, and sleeping. Make your room the coziest and private place for all kinds of activities.
Automatically remind you of your primary tasks, never miss an important call, or be late for any crucial meetings.
Apart from built-in display options, you can DIY personal display effects with our software. What's more, open-source firmware is available for customization! Connect Nextube with the internet, and track key metrics at a glance!
No assembly required! Connect it to the power, and you are ready to enjoy the nixie glow. Tap the touch buttons to switch functions, and a few clicks in the software to customize your display.
Premium selected black walnut panel adds classic elegance and texture to the clock, the unplated raw brass brings the warm and harmonious beauty of old-time to your interior spaces.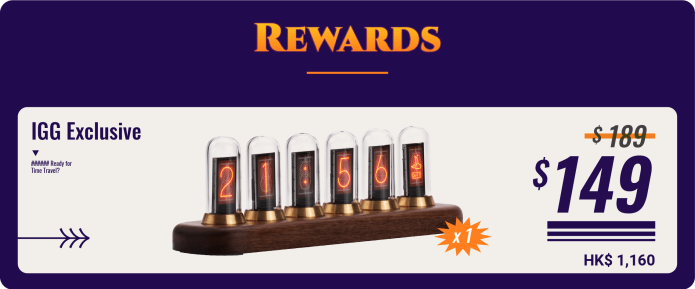 We offer global shipping to anywhere in the world, and we've cooperated with carriers like FedEx, UPS, DHL, and USPS. Please note that the price doesn't include shipping costs, taxes or additional duty. COVID-19 is still delaying international shipping in many places, but things are better now, and we hope that by the time we start shipping, the delivery time can be back to normal. We will update you with the whole shipping process continuously.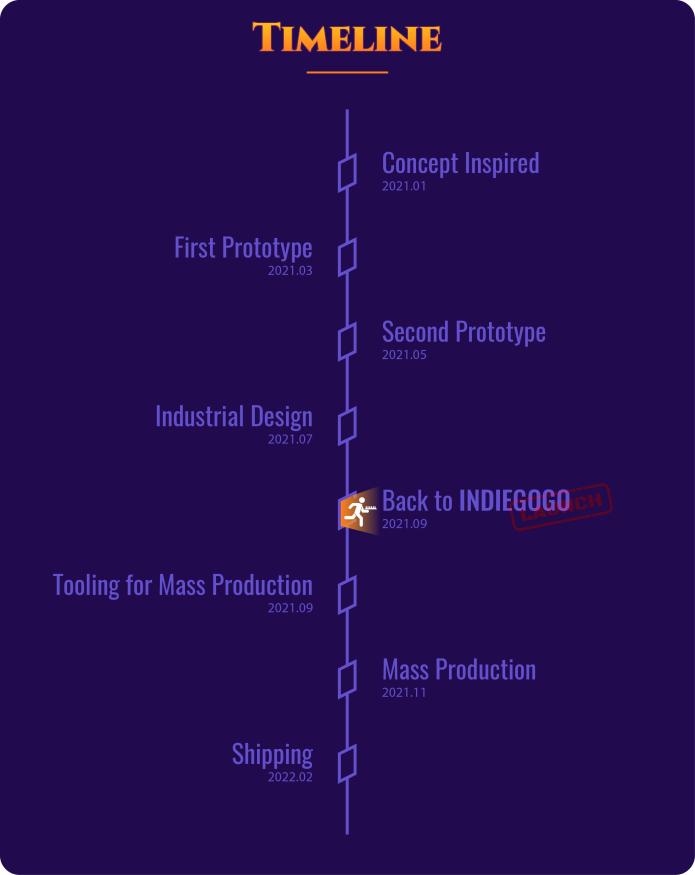 Rotrics team is formed by a group of experienced engineers and designers who have a passion for innovative desktop electronics, robotics, and gadgets. Back in 2019, our first creation DexArm, the all-in-one modular desktop robot arm, was brought to life by over 1,613 backers. With the love and support we have received, we successfully delivered all DexArms to our backers during the pandemic, and we are still supporting our community and improving it further.
Our story with Nextube starts with our electronic engineer, James. He is so obsessed with all kinds of old tech gadgets, and the glow of nixie tubes holds a special place in his heart, it's his dream to build one by himself, he shared the idea with the team, and we thought, why not create the world's first hackable nixie clock to revive the beautiful warm glow, and at the same time, tells you key metrics for daily life. We are ready to go now, and here we invite you to join us to start this journey.
As engineers, we love the journey to design things. But the process of creating new products isn't easy, especially when innovating new features, so we want to bring our Nextube ideas and designs in front of the Indiegogo community. We believe with the feedbacks from this awesome community we can get more inspiration and co-create with backers. We look forward to having you as our co-creator, and let's make Nextube a better display for everyone.