Have you ever wondered if breathing purified air can relieve allergic reactions?
With Wear A+, it's scientifically proven.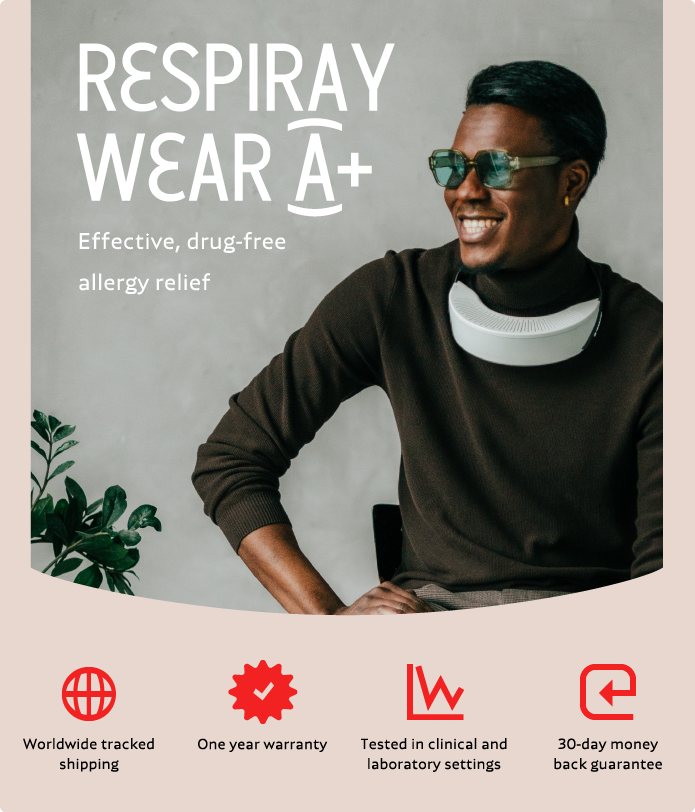 Lab tests have shown that Respiray Wear A+ effectively reduces airborne allergen particles by 99.9% thanks to its user-replaceable HEPA filters.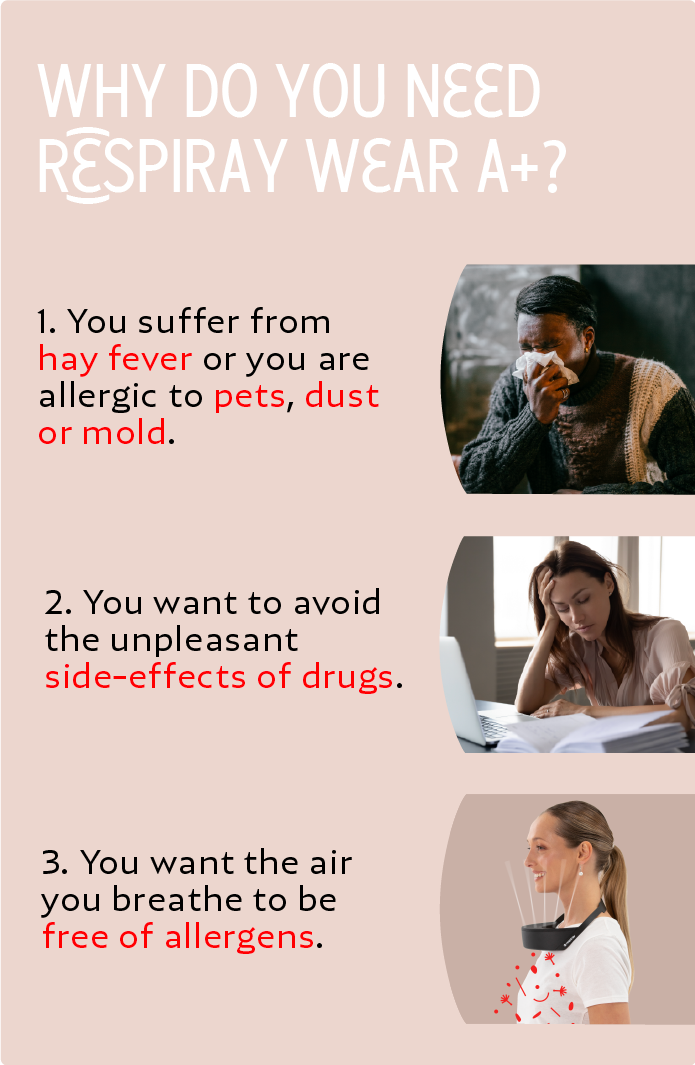 With Respiray Wear A+ you get:
Clinically tested and lab-verified allergy relief.
A comfortable, easy-to-use wearable with no side-effects.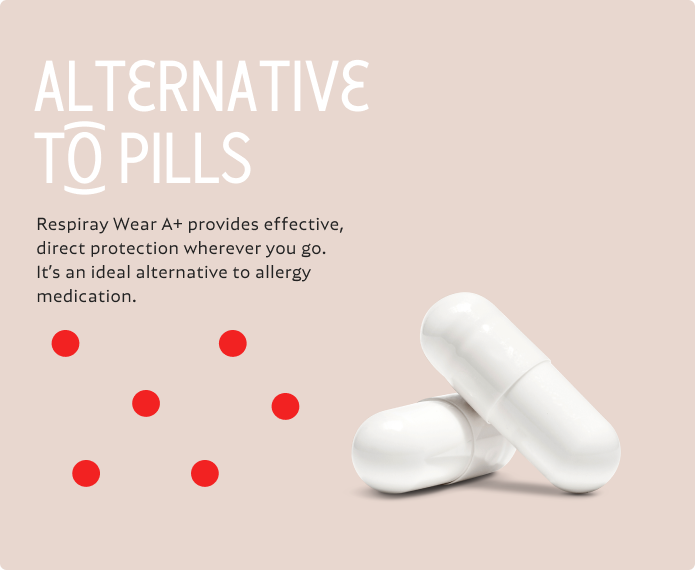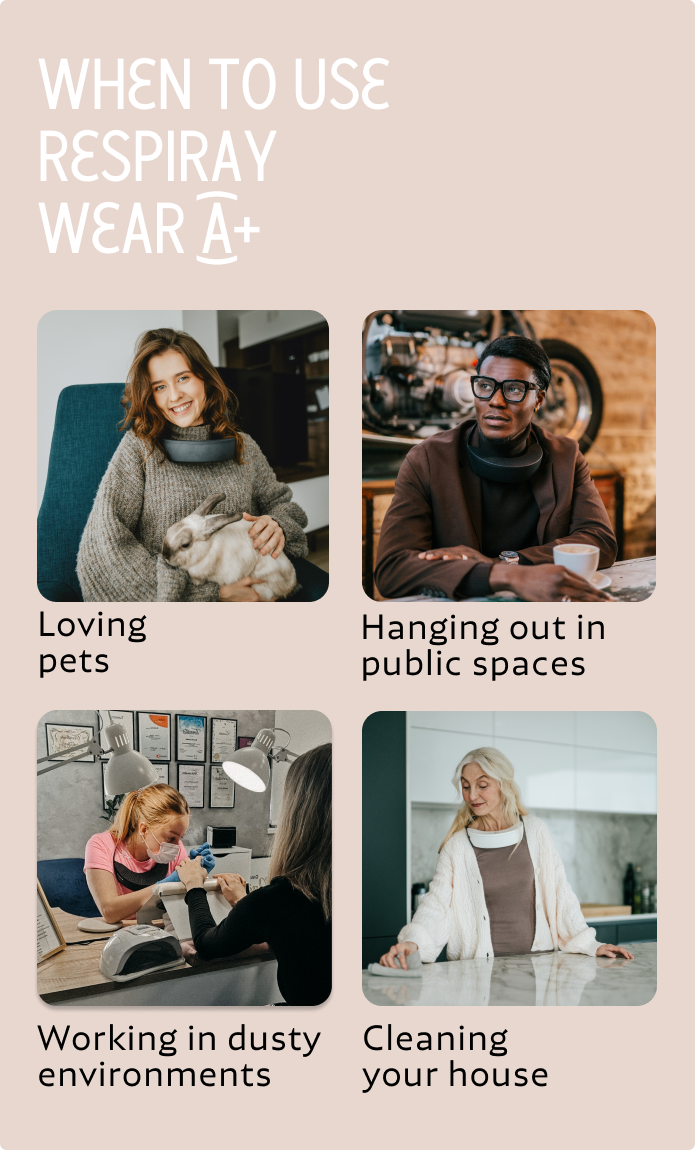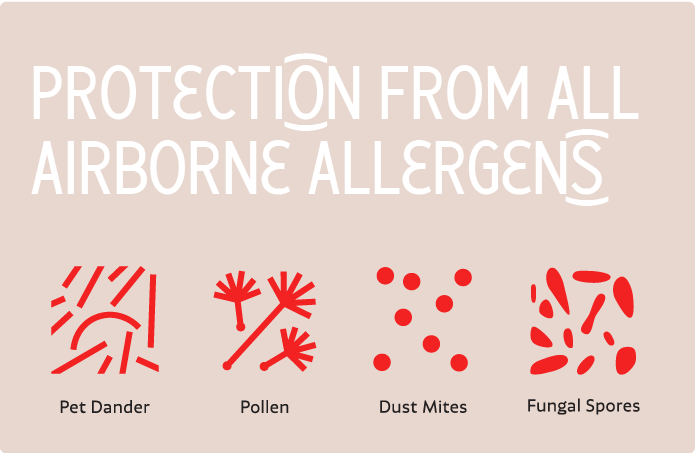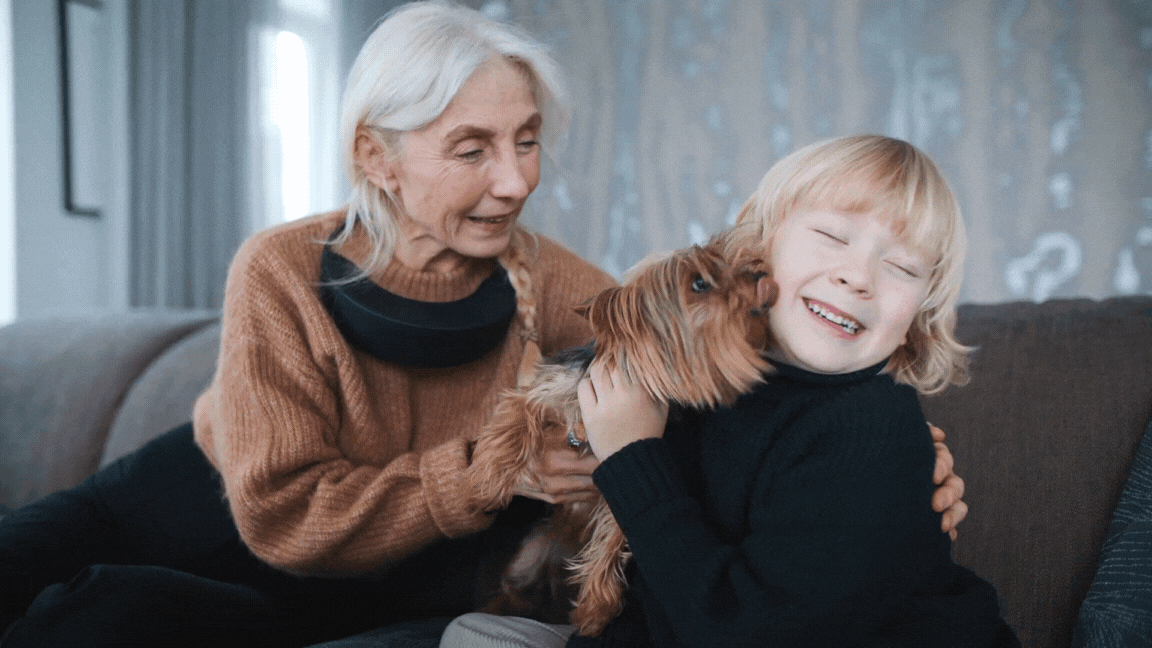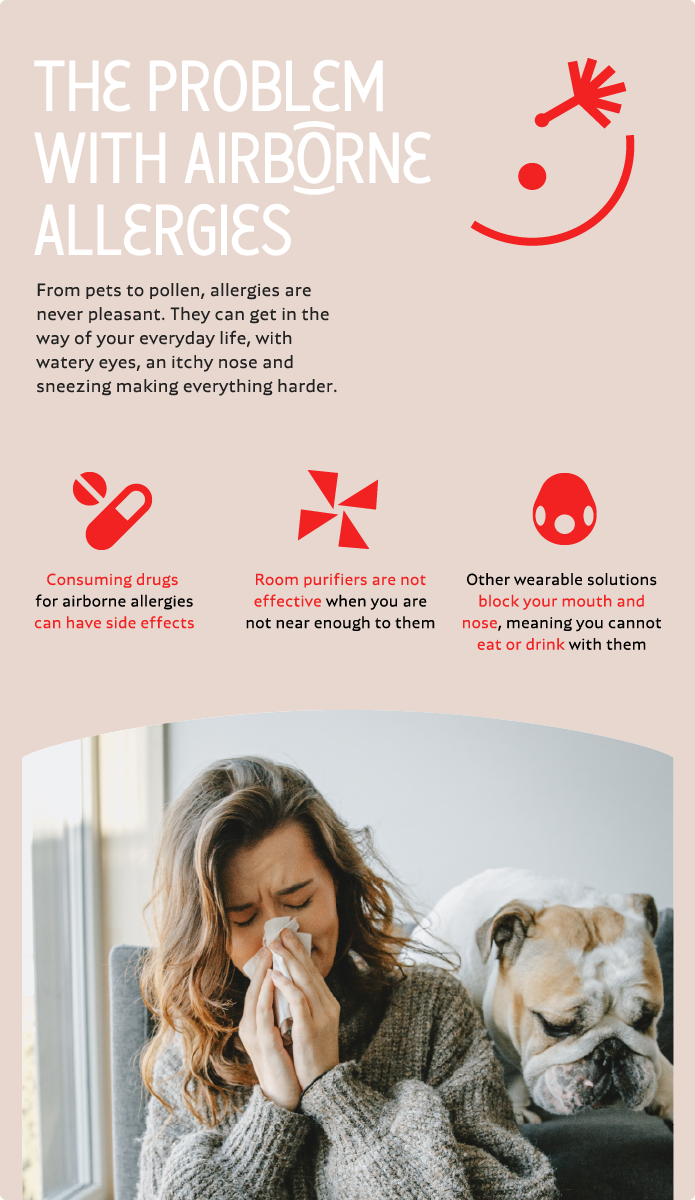 ✓  Wear A+ provides instant protection without any side effects.
✓  Wear A+ provides a constant flow of clean, allergen-free air to your mouth and nose at 10x your normal breathing volume.
✓  With Wear A+, you can eat, drink and enjoy allergen-free air at the same time.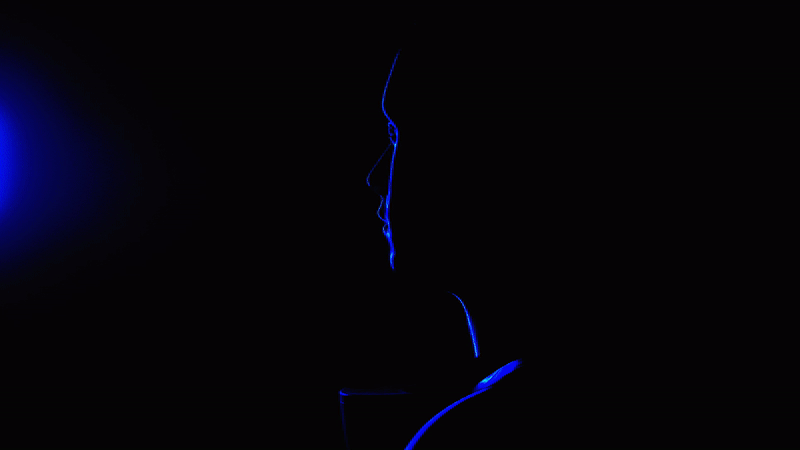 The device draws in air, directing it through a highly effective HEPA filter that removes any airborne allergens. The filtered air is then directed towards your mouth and nose, creating an allergen-free zone around your face and ending your worries about indoor allergies.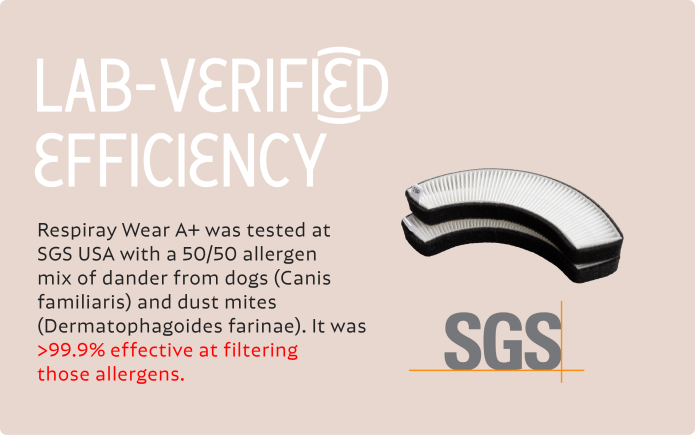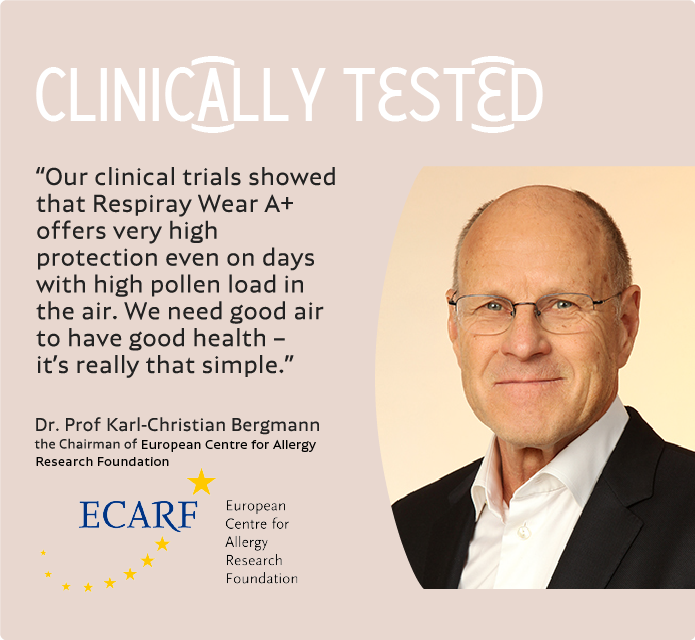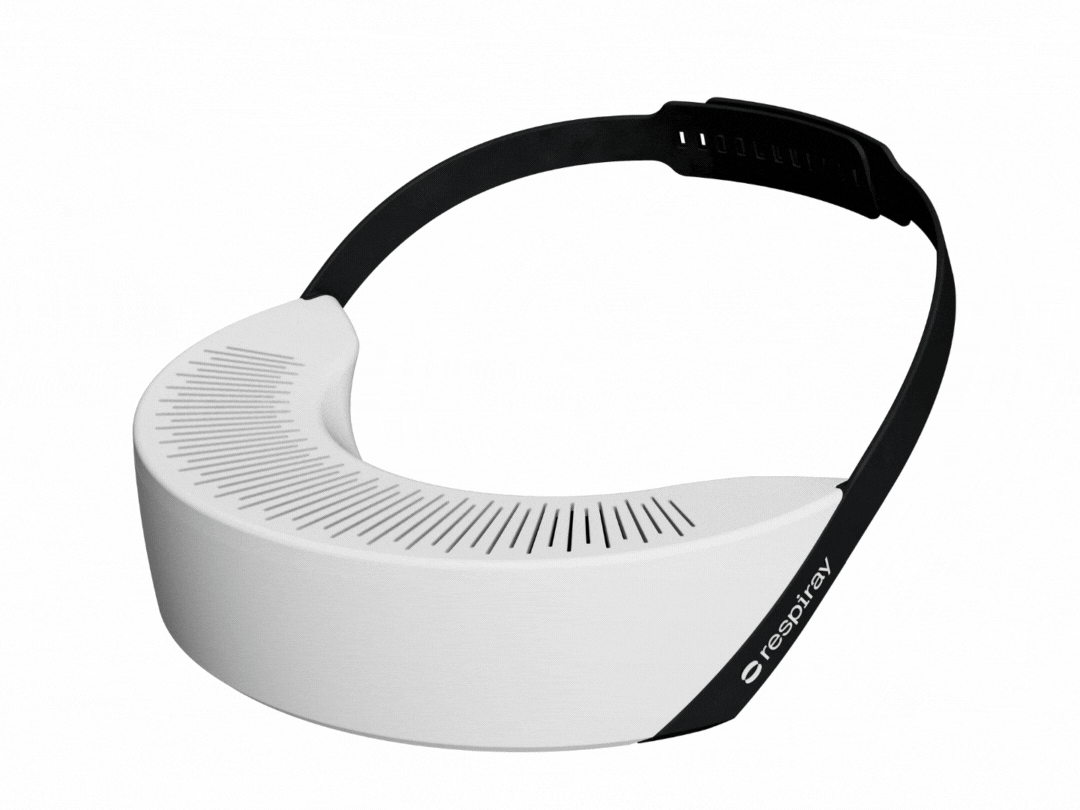 Replaceable HEPA filter (traps the airborne allergens)
Adjustable strap (one size fits all)
Quiet fans (2 speed settings)
Washable pre-filter (catches larger particles)